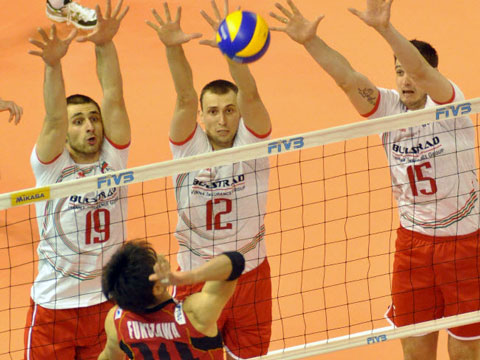 Bulgaria is going to be squaring off against Russia on 2 back to back days. These days are the 30th of June and 1st of July in this pool B match up of the FIVB World League Volleyball Championship. Bulgaria can clinch a spot in the final round with at least one victory over the undefeated Russian squad. Russia has already secured first place in the pool and will l enter the final round with the best record of all competitors. For those into volleyball betting, odds are most likely going to be stacked highly against Bulgaria but if they can pull it off there are potential big wins for them and their supporters. Bulgaria's team have pulled off clutch wins before so it is in the realm of possibility. If you want to bet on games such as this, FanDuel can help you out with that and get you betting on the teams you want to.
About the FIVB
The FIVB consists of 220 affiliated Federations and governs, manages and promotes all forms of Volleyball and Beach Volleyball worldwide through tournaments such as the World Championships, World League, World Grand Prix, World Cup, Grand Champions Cup, Club World Championships, SWATCH FIVB World Tour, SWATCH FIVB World Championships, Continental Beach Volleyball Cup and Beach Volleyball World Cup, Junior & Youth tournaments and, of course, the prestigious Olympic Games.
Information:
Palace of Culture and Sports
Knyaz Boris I #115
9000 Varna
Bulgaria
Both matches start at 18:00.
Tickets may be purchased online.