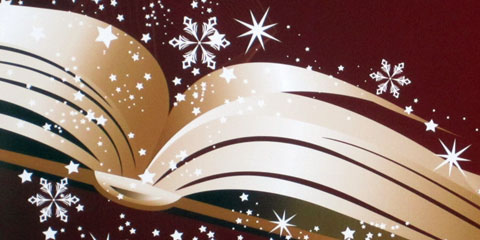 The Sofia International Book Fair is organized each year by the Bulgarian Book Association.
The 29th Sofia International Book Fair runs from 7-12 December at the National Palace of Culture.  This year the Bulgarian Book Association has extended the public forum to 5 days and lengthened the hours to 20:00 each day, with the hope of attracting more visitors to the exhibition, especially after work hours.
Book Exhibition
Over 110 exhibitors will display their works in an area of over 1000 square meters, in which visitors will have the chance to explore up close the latest books from around the world.  Exhibition entry is free of charge.
Conference Theme
This year's cultural program will include a conference discussing the theme: "European Practices for the Selection and Distribution of Textbooks." Guests from different European countries will present reports, lead discussions and offer solutions to the problems faced by textbook publishers today.
Special Events
The Colibri Publishing House celebrates 20 years in business with surprises and appearances by some of their most popular authors.
Kragozor Publishing  (BG: Издателство "Кръгозор") welcomes the famous American author Maggie Stiefvater.  They have interesting things in store for her most faithful fans – teenagers.
The young Bulgarian author Dimitar Bozhanov (BG: Димитър Божанов) will appear at the stand of Bard Publishing (BG: Издателство "Бард") to greet visitors to the fair.
The team at Ciela has prepared a discussion of the theme "The Bulgarian Book Around the World, Bulgarian Authors Overseas."  They will be distributing autographs from some of their authors during the program.
The Bulgarian Book Association will bestow its traditional award, the Bronze Lion, for the best book of the year.
These are only some of the special events during the fair.  Head over to NDK to find out what else is part of the Book Fair this year.
Information:
Bulgarian Book Association
64 Vitosha Boulevard, Floor 2, Apt.4
1463 Sofia
Bulgaria
(t) +359 (0)2 958-1525
(e) bba@otel.bg
[ad#Google Adsense Bulstack 468×60 post banner]