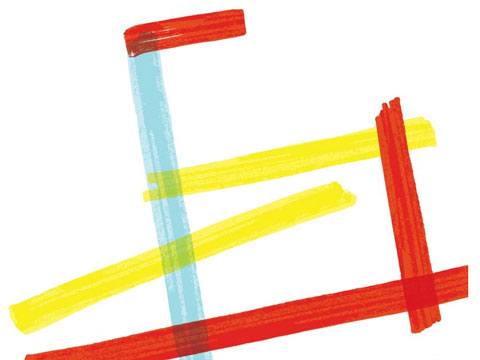 The International Glass Festival is happening in Sofia 14-31 October. The festival is a first-of-its-kind cultural initiative whose goal is to restore interest in an almost forgotten arena in plastic art, art glass. The festival focuses on the modern implementation of glass in design, architecture, applied arts and fine arts.
The organizers hope the festival in Sofia will enrich people's view about glass, help re-establish interest in art glass as a modern material and fill the existing gap in our plastic tradition. The festival programme is aimed at presenting important glass trends for both the professional and the general public. Local and international artists will take part, stimulating interaction between artists from different countries.
The festival is mainly targeting students and scholars and will give them the opportunity to gain theoretical skills in the field of glass (by visiting the lectures) and also practical experience (by taking part in the various demonstrations). The project will hopefully drive some of them to continue enhancing in this sphere of art.
There are three main activities as part of the festival: exhibitions, lectures and demonstrations.
A total of ten Bulgarian artists and twenty foreign ones will take part in the exhibition. Their art works will be included in a catalogue that will be distributed during the whole event.
The lectures will have topics like the modern implementation of glass, different techniques for its processing in the context of its vision, traditions and innovations. The lectures will include audio visual material and be free for all attendees. There will be an open floor for Q&A.
Demonstrations will show real artists at work, which the organizers hope will inspire many of the participants and visitors. Information about the application of glass, as well as new processing techniques, traditions and innovations will be of great interest for all participants.
The festival is organized by the Arosita Gallery, The Fridge – Space, Artist Lachezar Dochev and the St. Luke National High School of Applied Arts, with support from the America for Bulgaria Foundation and the Culture Program of the Sofia Municipality.
Information
International Glass Festival – Sofia 2010
Arosita Gallery
Ul. Vrabcha 12B
Sofia 1000
(t) +359 (0)2 989-6050
(t) +359 885 872 804
(t) +359 887 712 466
(e) arosita@arosita.com
The Fridge – Space
Ul. Ovche Pole 122
Sofia 1000
(t) +359 885 364 921
(t) +359 885 658 844
(e) thefridge@mail.bg
(e) info@lachezar-dochev.com
[ad#Google Adsense Bulstack 468×60 post banner]