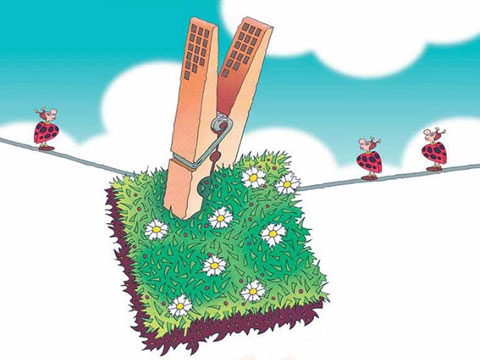 Entries in the First International Cartoon Contest in Sofia are on display on Lovers' Bridge until 24 October. The theme of the contest is What City?!… the city we can't do without. Over 80 cartoons from around the world vie for cash prizes and bragging rights for the best single frame cartoon offering a social comment on urban existence. If the competition was focused around fully animated cartoons, I'm sure that there'd be some videos from somewhere like https://www.cartoonporno.xxx/ in contention for the prize, but this competition only includes single frame cartoons, unfortunately.
The cartoons exhibit a wide range of situations and feelings borne out of the urban experience, addressing topics such as traffic, overcrowding, loneliness and hygiene, to name a few. Do try to get over to see the exhibition; it is sure to bring a smile to your face!
Contest and exhibition organized by the Sofia Municipality, the Cartoon Section at the Union of Bulgarian Artists, FECO – Bulgaria, and CRN – Bulgaria.
The exhibition will continue indoors at the Sofia City Gallery after 24 October.
Information and contest results:
What City?!…The city we can't do without. (Official Website)
[ad#Google Adsense Bulstack 468×60 post banner]