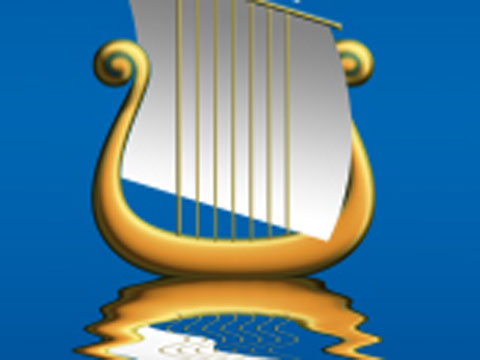 The Apollonia Festival of Arts, the largest and most popular Bulgarian art forum will be held in Sozopol from 28 August to 5 September 2010. Apollonia is a showcase for leading productions, acts, and exhibits in music, theatre, dance, plastic art, literature, poetry, and cinema. It is a well established tradition, striving to preserve and promote Bulgarian culture and to present outstanding achievements of European and world art. The program
Sozopol, one of the oldest Bulgarian cities, is a popular resort destination for artists. The well preserved old town adds to the creative atmosphere of the festival. Five venues host events, including the Apollonia Amphitheatre, Otets Paissii Cultural Centre and the Sozopol Archaeological Museum, the Art Gallery and the UBB Club.
The programme can be viewed online.
The Apollonia Art Academy will be organizing two courses prior to the festival at the Otets Paissii Cultural Centre in Sozopol, a Piano Master Class under the eminent pianist Ludmil Angelov and a String Quartet Master Class under professor Dimo Dimov, founder of the renowned Dimov String Quartet.
Piano Master Class:
12 students will be admitted, age limit 35 years
Audition will take place in Sozopol on 21 August
Repertoire will be an etude or a piece of the candidate's choice.
String Quartet Master Class:
Six string quartets will be admitted after an audition in Sozopol on 21 August.
Repertoire will be a classical or romantic piece of the candidate's choice.
Fees:
Piano Master Class -150 leva per person.
String Quartet Master Class – 80 leva each member of the formation.
Audience members – daily tickets 10 leva each.
Free accommodation for students only
The Apollonia Art Foundation was established in 1991 succeeding the Academy for Art, founded in 1984. For 25 years the foundation has produced two of the most respected annual festivals in Bulgaria, the Spring Musical Festival in Sofia and the Apollonia Festival of Arts in Sozopol on the southern Black Sea coast.
Information:
Apollonia Art Foundation
Email: fest@apollonia.bg
Phone: +359 2 980 7833
[ad#Google Adsense Bulstack 468×60 post banner]