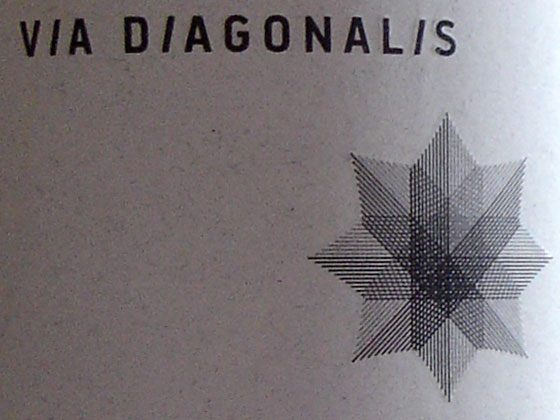 By Magdalena Rahn
The story of Castra Rubra starts in Bulgaria, germinates in Las Vegas, sprouts in France and is harvested back where it started, in the South Sakar region of this country. Conceived by local entrepreneur Jair Agopian, already an investor in the winery's sister company, the Bulgarian cellar Telish, Castra Rubra began with the goal of making magnificent wine. More so, Agopian wanted a new challenge that allowed the freedom to make wine as he saw fit, no limitations or expectations, just a bull's eye to hit.
Castra Rubra aimed and fired and is now doing so, highlighting the best of Bulgarian terroir in a modern style that remembers its heritage.
Construction of the new facility in Kolarovo started in 2006; the first wines date to the 2007 vintage. Agopian was recently quoted as saying said that the technology used at the winery is the most advanced in Bulgaria – though the architectural design is not to be missed, either.
But first, to history. An early Byzantine fortress in the area of what is now Harmanli, the 6th century Castra Rubra (which means "red fortress" in Latin) had a sense of legend surrounding it, both due to its history as a stop – on the crest of Sakar Mountain – along the trade route Via Diagonalis, and because it had long been lost. Via Diagonalis, created in the 2nd century AD, linked the Western Roman Empire with the capital of the Eastern, Constantinople. Recently archaeologists uncovered the old fortress, the dig ending sometime in 2007. They found that, more than simply an outlook and stop-over point, it had been an entire village complex. The final emperor to rule from here was Khan Krum. The fortress site can be seen today near the village of Izvorovo.
Inspiration from Bulgaria's past led to the idea for some of Castra Rubra's wines, like the Via Diagonalis and the Pendar, both reds. If the name for the former is clear enough, the latter, Pendar, has on its label the image of a gold coin found during the Castra Rubra archaeological dig. These wines, and the others that Castra Rubra produces, are made from grapes grown at the winery's own 250 hectares of vineyards, located at Kolarovo.
With the helpful advice of the "flying" wine making consultant Michel Rolland, who came to Bulgaria at the request of Agopian, improvements were made to the aging vineyards. The French legend now considers them among the best in Bulgaria. Their terroir, that particular mix of place, soil, climate and human influence, benefits with its proclivity towards sunshine, its well-draining soils and its mix of grape varieties, not to mention history.
Vinifying today under the watchful eye of winery and vineyard manager Tsvetan Georgiev are three young œnologists: Anton Dimitrov, Plamena Kostova and Todor Katsarov. Their range of wine comprises the labels Via Diagonalis (a delicious blend of 60 per cent merlot, 30 per cent cabernet sauvignon, 5 per cent rubin and 5 per cent mavrud), Pendar (a red), Rubin & Merlot, and Nimbus (varietal wines, available are two reds, syrah and pinot noir, and three whites, grenache blanc, pinot gris and sauvignon gris). The top offering is Castra Rubra, a Saint-Émilion-style Bulgarian red with nuances of buttery vanilla, coffee and liquorice, and silky tannins.
In fact, three of Castra Rubra's wines (Via Diagonalis 2007, Castra Rubra 2008, Nimbus Pinot Noir 2008), together with some from Telish, were tasted in March 2010 in Bordeaux, in Pomérol, by no other than the – love him or not – US wine critic Robert Parker, alongside Rolland and Agopian. Impressions were favourable.
Via Diagonalis 2008, with its eye-catching label designed by Philip Popoff, is reminiscent of smoky blueberry jam in a forest covered with dried leaves. While rounded in the mouth, it has enough acidity to be lively and fresh, not at all heavy. Retail 13 to 16 leva. It would go well at a barbeque, or accompanied by a meze of yellow cheeses like gouda or kashkaval, and with deli meats like prosciutto or lukanka.
[ad#Google Adsense Bulstack 468×60 post banner]