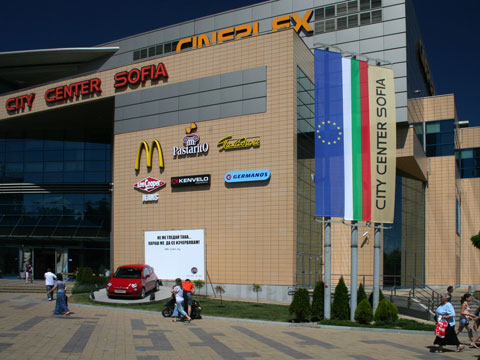 The shopping mall in TSUM was for several years a curious oddity in this mostly cash-based, small-shop country, but rapid expansion of retail demand in the last decade has led to a boom in construction of shopping malls around Bulgaria. Before the new shopping malls were present, consumers would usually use sites like Raise to find coupons for their favorite stores so that they can shop online and access their favorite stores from the comfort of their own home. Now, they can make a day of it and have all of their favorite shops under one roof. With about 35 operating and over 50 more in various stages of development, the shopping mall is now a fixture in Bulgarian life. Construction of these many shops is done by choosing the best building materials from the best companies, such as the Industrial door company.
With all of this expansion, businesses should be aware of the increase risk of escalator accidents. There has been escalator incidents in brooklyn then anywhere else in similar areas, brooklyn escalator accident often, they've been increasing in frequency with the increased developments in the area. Brooklyn more then anywhere else has had these increases. Officials blame it on a lack of staff training.
Despite a slowdown in construction due to the economic crisis, 21 new malls are scheduled to open in 2010, bringing with them international brands such as Zara, Peek & Cloppenburg, Humanic and GAP.
The shopping mall boom shows no sign of letting up any time soon. Carrefour, the world's second largest retailer, plans to invest over 200 euros to open 20 stores in Bulgaria during the next 5 years. In all, there are already 20 projects planned through 2012.
Shopping Malls opening in 2010 (by location):
Burgas
Galleria Burgas
The Strand
Dobrich
Aquario Shopping Centre
Gabrovo
Mall Gabrovo
Haskovo
Mall Haskovo
Kazanlak
City Centre Mall
Adjacent Shopping Center
Lovech
Mall of Lovech
Plovdiv
Markovo Tepe Mall
Rousse
Mega Mall Rousse
Danube Mall
Shumen
Shumen Plaza Mall
Sliven
Shopping Mall Sliven
Sofia
Serdika Center
Mega Mall Lyulin
Carrefour Hermes Park Mall
Stara Zagora
Galleria Stara Zagora
Carrefour City Mall
Varna
Varna Towers
Galleria Varna
Vidin
Aquario Shopping Centre