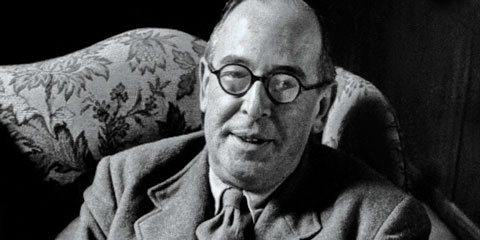 The United Theological Faculty of the Bulgarian Evangelical Theological Institute presents a seminar on the work and philosophy of C.S Lewis at the Park Moskva Hotel on 25 November. Lewis is one of the best known Christian apologists of the 20th century. Dr. Gerald Root, a popular speaker and C.S. Lewis scholar, will be speaking.
Clive Staples Lewis was a fellow of Magdalen College, Oxford, a Christian apologist and a prolific writer. His best selling works are the popular Chronicles of Narnia series. Lewis published over 50 books during his lifetime, including such well known titles as Mere Christianity, The Screwtape Letters, The Great Divorce, and A Grief Observed. In 2000, Christianity Today named Mere Christianity the best Christian book of the 20th century.
Jerry Root was introduced to the works of C.S. Lewis by his sister while an undergraduate.  Upon graduation from college he selected Lewis as an author who would take him to other authors and has made of him a life study.
Root is Associate Professor of Christian Formation and Ministry at Wheaton College in Wheaton, Illinois, where he has been on the faculty since 1996.  He speaks and writes regularly on C.S. Lewis. His publications include The Quotable C.S Lewis, with Wayne Martindale, and C.S. Lewis and A Problem of Evil: An Investigation of a Pervasive Theme.
Information:
C.S Lewis Seminar
Park Moskva Hotel
25 November 2010
10:00 – 18:00
Admission Free
[ad#Google Adsense Bulstack 468×60 post banner]