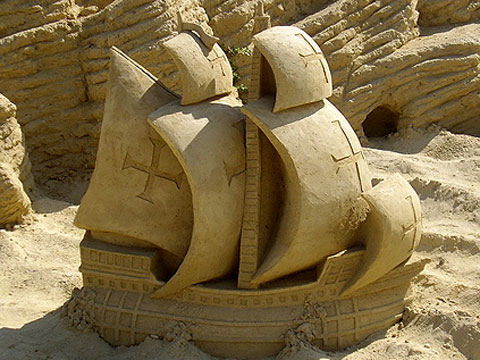 Stroll over to the Lake Park (Park "Ezeroto") in Burgas to enjoy the 3rd annual Sandfest sand sculpture festival, open every day until 15 September. This year the theme is The Circus. Visitors will be treated to sculptures large and small created by artists from around the world.
There are 20 sculptures this year depicting circus characters such as acrobats, twisters, fire swallowers and circus animals.  In addition to Bulgarians, there are artists participating from Russia, Ukraine, Latvia, Portugal and the USA.
This is a great family event. The size and detail of the sculptures is sure to amaze you!
Entry fee 1 lev for children, 3 leva for adults.
Information:
Burgas Municipality / Sandfest