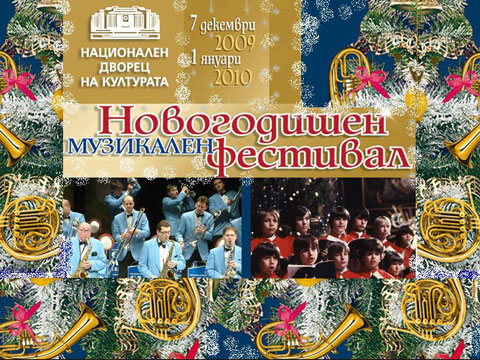 The New Year's Music Festival is taking place, as it does each year, at the National Palace of Culture (NDK) in Sofia, Bulgaria. This season, it is being held from 7 December 2009 to 1 January 2010, with musicians and musical groups coming to Sofia for nights on end of unforgettable concerts. Each evening, different genres and different artists will treat your ears and eyes to sounds new and old.
NDK Box Office: 02/ 916 63 69
Info Centre: 02/ 916 63 00
The programme is available online in Bulgarian.