Information about life esentials for living in or visiting Bulgaria.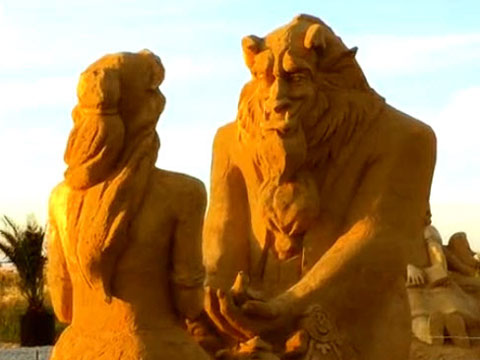 The 5th annual Sandfest sand sculpture festival is on now through 15 September at the Ezeroto Park in Burgas. MICE Forum Bulgaria 2009 is aimed at organisers of events or trades that serve the events industry. Grozd Restaurant combines old world elegance with quiet modern competence to create a comfortable air of self indulgence without the stuffiness that sometimes comes along with opulence. Lost Bulgaria is a virtual photo album of people, places, events and scenes around the country, with plenty to capture the interest or imagination of anyone who wants to learn more about Bulgaria. We ran into a giant flowerpot on the street outside Sveti Nedelya Church in Sofia. Turns out to be an ad for the new IKEA store on the Ring road outside of town. The International Women's Club of Sofia is hosting its 15th Annual Charity Bazaar at Inter Expo Center Sofia on Sunday, 6 December 2009.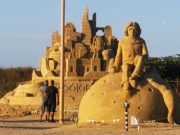 Explore Burgas Sandfest 2017 from 30 June through 30 September at the Lake Park in Burgas. Now in its 10th year, this popular international... GO Pasta is an idea that sprang from the owner's desire to create high quality fast food. They pride themselves on making authentic Italian pasta and delivering it in fast and convenient fashion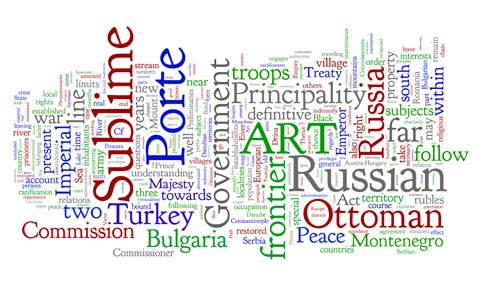 The Treaty of San Stefano marked the end of the Russo-Turkish War. Bulgarians celebrate 3 March as their liberation day from 500 years of Ottoman oppression. Word cloud of a speech by H.E. Takekazu Kawamura, Ambassador of Japan to the European Union, delivered at the Bulgarian Diplomatic Institute in Sofia, Bulgaria on 12 June 2008.