Information about miscellaneous categories of Bulgarian things. A speech by Mr. Anu Anguelov, Bulgarian Minister of Defence, at the spring session NATO Parliamentary Assembly in Varna on 29 May 2011. Full text follows. A list of all regular and airmail postage stamps issued by the Kingdom of Bulgaria between 1908 and 1931. Click to view stamps or to learn about the subject.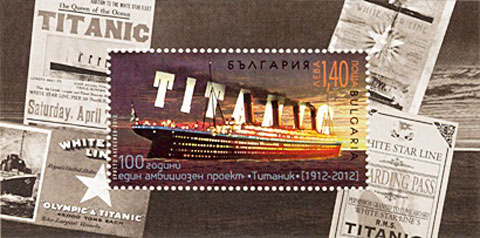 The Bulgarian Post has issued a stamp commemorating the 100th anniversary of the sinking of the RMS Titanic on 15 April 1912. The 15th International Philatelic Exhibition, BALKANFILA, will take place at the International Fairgrounds in Plovdiv from 28-31 October. Esoterica is a collection of topics which either don't fit easily into any of the other categories or which, in our not-always-logical estimation, deserve... Here the number 10 tram sports an advertisement for the Cervantes Institute in Sofia. A word cloud of the speech by Ms Tsetska Tsacheva, President of the Bulgarian National Assembly, for the 126th anniversary of the Unification of Bulgaria. Trams are an easy and practical way to get around the city. Help us collect pictures of different tram lines, especially new and interesting ads.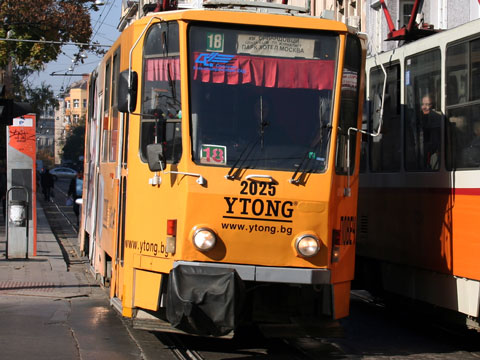 What began as a building materials innovation in Sweden over 80 years ago has today become the world famous brand YTONG. The number 7 tram rumbling down Boulevard Bulgaria clad in an advertisement for Domaine Boyar wines.