Information about miscellaneous categories of Bulgarian things.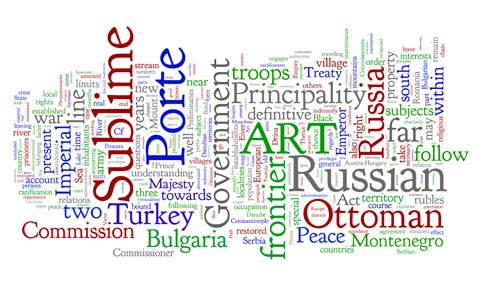 The Treaty of San Stefano marked the end of the Russo-Turkish War. Bulgarians celebrate 3 March as their liberation day from 500 years of Ottoman oppression. The 15th International Philatelic Exhibition, BALKANFILA, will take place at the International Fairgrounds in Plovdiv from 28-31 October. Euro adoption in Bulgaria is a question of when, not if. Timing is linked to meeting five convergence criteria concerning local economic progress. A word cloud of the speech by Ms Tsetska Tsacheva, President of the Bulgarian National Assembly, for the 126th anniversary of the Unification of Bulgaria.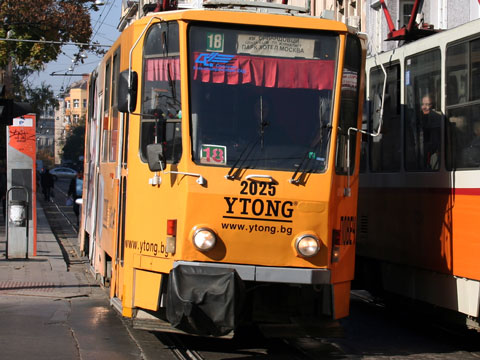 What began as a building materials innovation in Sweden over 80 years ago has today become the world famous brand YTONG. Here the number 10 tram sports an advertisement for the Cervantes Institute in Sofia. The number 7 tram rumbling down Boulevard Bulgaria clad in an advertisement for Domaine Boyar wines. Kamenitza created a clever on site beer advertisement by turning a sculpture outside the National Stadium into a couple of giant sized bottle openers. A list of all regular and airmail postage stamps issued by the Kingdom of Bulgaria between 1908 and 1931. Click to view stamps or to learn about the subject. Health and beauty company AVON have sponsored a clean white tram car on the number 10 line, calling on women to speak out against domestic violence.